Letters sent to the Head of Human Rights programmes of TRIEST about the 
persecutory investigation and prison penalty by public prosecutor Federico Frezza, in name of the Repubilc of Italy, against dozens of peaceful citizens of Trieste.
Almost a month ago, an Italian public prosecutor sustained that 37 citizens, chosen randomly among thousands who joined a legitimate and authorised demonstration, are responsible of "rebellion", of joining an "intrinsically subversive" demonstration, and so on. The final part of the original document (in Italian) can be viewed by clicking on the image to the right.
As soon as we read this document, we realised we were facing a clear and consistent violation of the Human, Civil and Political Rights of dozens of citizens.
Luckily, we are not the only ones.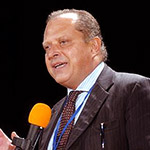 The Secretary General of UNPO (Unrepresented Nations and Peoples Organization), Marino Busdachin, declares that we're facing a "full violation of the Rights to freedom of Opinion and Right to Protest". According to Busdachin, the Universal Declaration of Human Rights, the Convention for the Protection of Human Rights and Fundamental Freedoms, the EU Treaty, the Nice charter, and even the Italian Constitution (Art. 21) "commit the Italian Government to the guarantee of Fundamental Human, Civil and Political Rights".
Furthermore, he gives his full support to the 37 citizens under investigation, as well as to the actions to safeguard freedom of expression.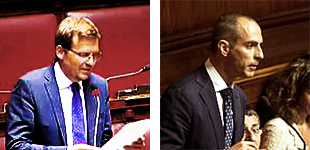 The M5S member of the Italian Chamber of Deputies Aris Prodani and the M5S member of the Italian Senate Lorenzo Battista, both from Trieste, sent two letters to support the citizens involved in this investigation.
They are not just defining the long series of violations that have been committed, but there is also a clear willingness, from Battista and Prodani, to "protect those who, in their full right, have been freely demonstrating their thought".
In these two letters there's an important detail: this willingness also extends to all the advisors of the two MPs.
For the first time in 60 years it will, therefore, be possible to support the citizens of Trieste in both an Italian setting, as well as in other International venues, thanks to the efforts of more and more players involved in making sure that the fundamental rights of those who live in the Free Territory of Trieste are thoroughly applied. So that this kind of violations and persecutions will not be happening ever again.
This page is also available in: Italian